For those that have noticed, we've done some trail work in the last couple weeks. Here's a short report…
The area beyond the "seasonal pond" and the powerlines on the Meadow Trail was excavated in the fall of 2014 to return a cycle of seasonal flooding to a portion of the Delta. During that work, the Meadow trail was temporarily rerouted, with a permanent reroute planned. However, as projects go, the final reroute was never completed, and the old trail became the default again by users.
With the return of the cyclic flooding, this trail ends up underwater during spring high-water. This last season reminded us of our incomplete task.
In March of this year, after another trail project day, Dave, our Tractorman, prepared the new route, and on September 15th, we put down stone on the rerouted section. We left a small pile of stone for maintenance purposes.
As of this week, we now officially closed the old trail with fencerails. (with the new hydrology, this trail will still flood during high water)
This weekend, we laid down another stretch of stone along the boundary trail, and will have one small section of another trail to complete before the rains start.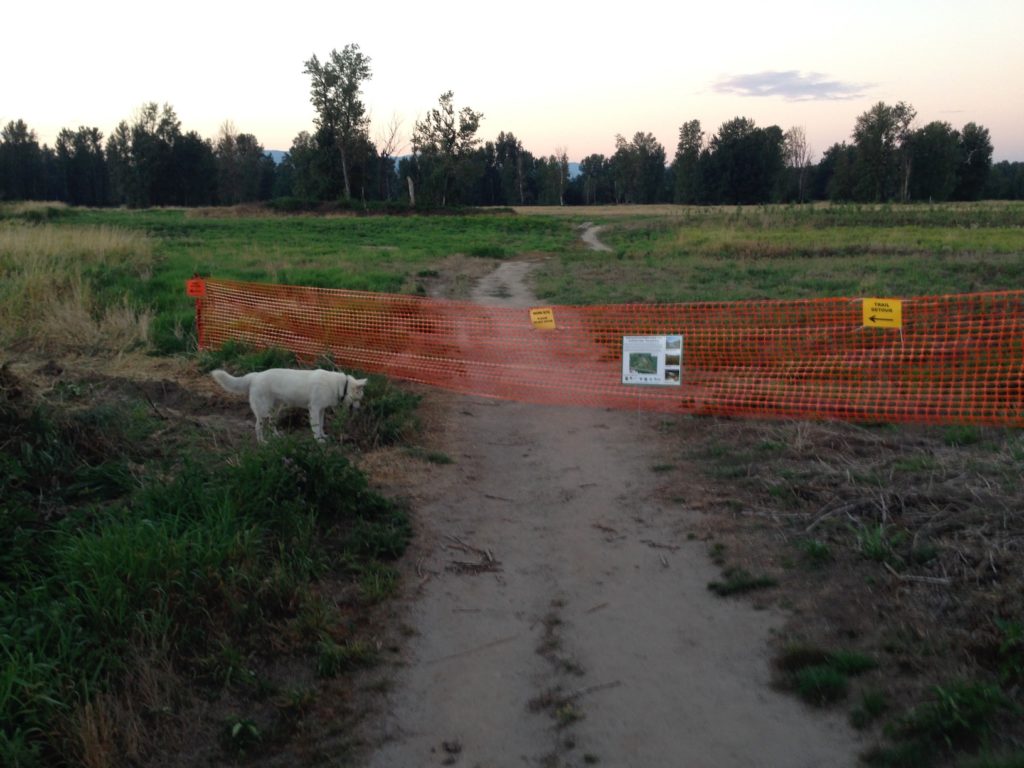 Initial Trail Closure and Reroute:
 Flood Stage:

 Trail Prep: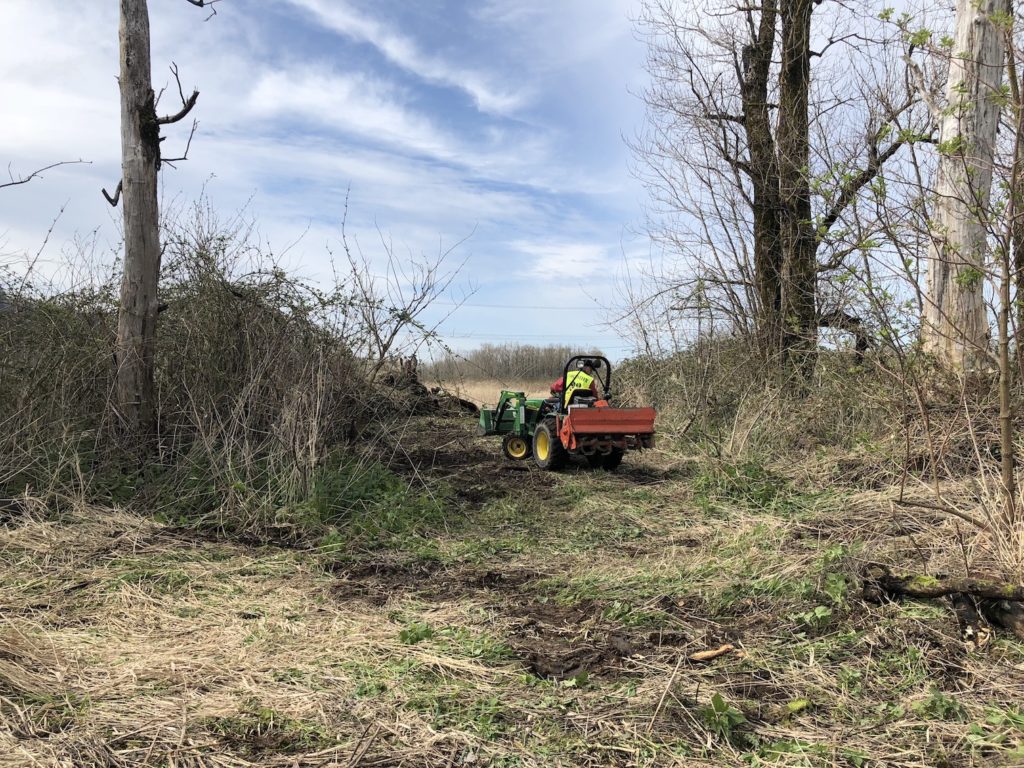 Reroute: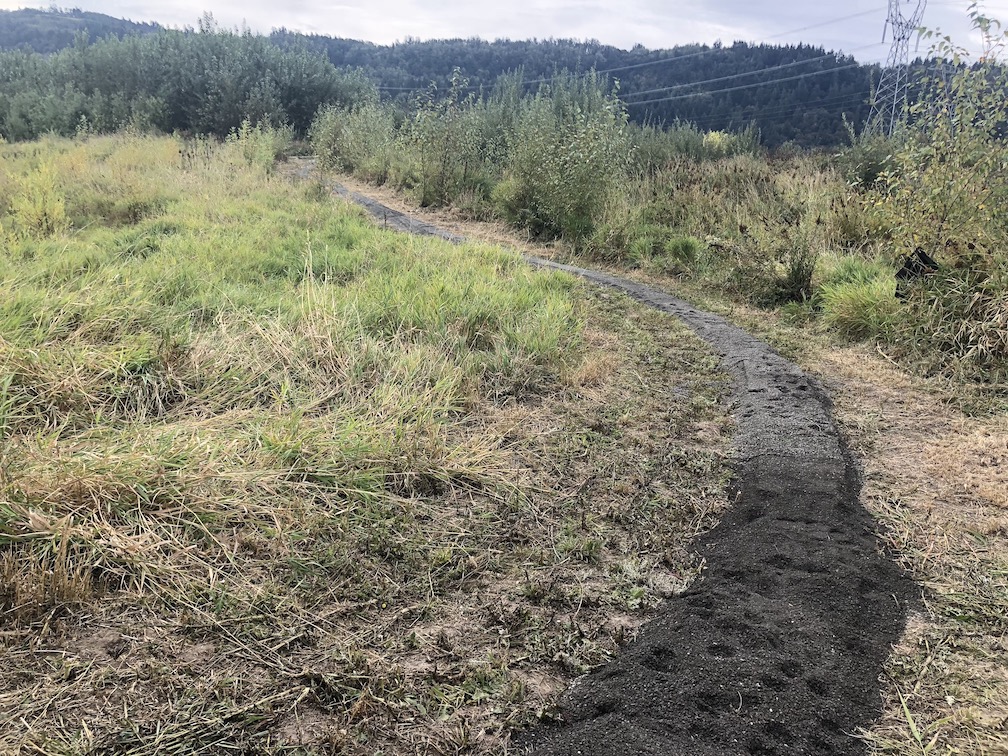 Closure of Old Route: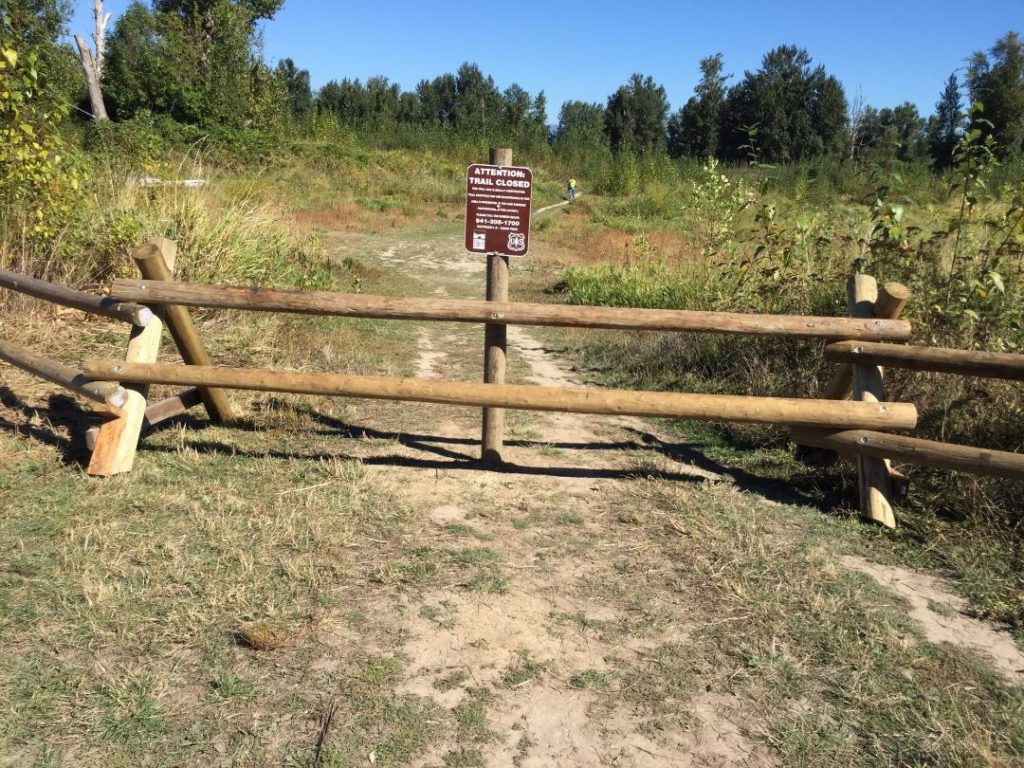 This Trail's Not Wide Enough for the Two of Us: