Come join us next weekend for our annual Sandy River Delta Partners 
HOOTENANNY!!!
What's a Hootenanny?  A social gathering, an opportunity to meet some of the people making the Delta, a chance to find out how to help…
Well, that's what our Hootenanny is.
We'll be set up near the start of the Confluence/Boundary trail, just East of the parking lot.  Some of our FSRD volunteers will be there, along with the Confluence Project, Sandy River Basin Watershed Council, The Forest Service, and our Freinds partner, Oregon Equestrian Trails.
We'd love to have you come and ask us how to help as a volunteer to keep this area a great place to visit.  We'd also like you to come and enjoy the entertainment.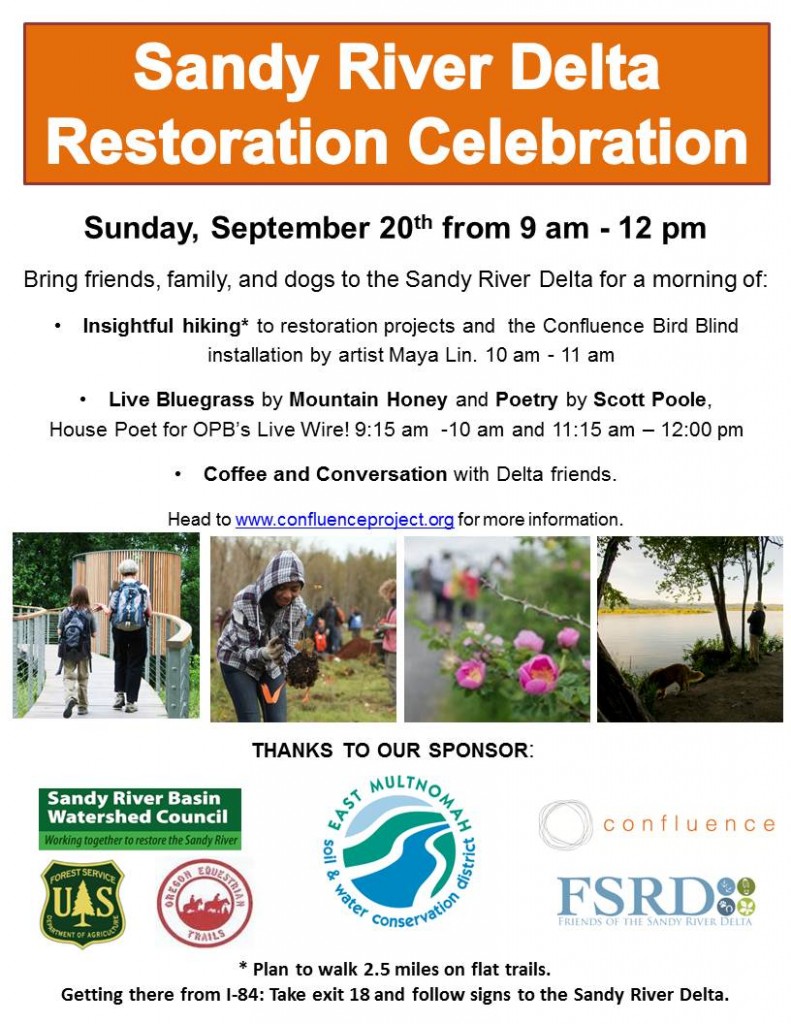 Schedule:
9:00 am – 12:00 pm – coffe and chat all morning
9:00 am – 9:30 am – Music provided by Mountain Honey
9:30 am – Sandy River Delta resident Poet, Scott Poole
10:00 am – 11:00 am – interpretive hikes to: 1) the old dame site, 2) the bird blind
11:00 am – 11:30 am – Mountain Honey reprise
11:30 am – More poetry by Scott Poole
12:00 pm – Go and enjoy the Delta!